Courses for Salmon in Scotland for 2019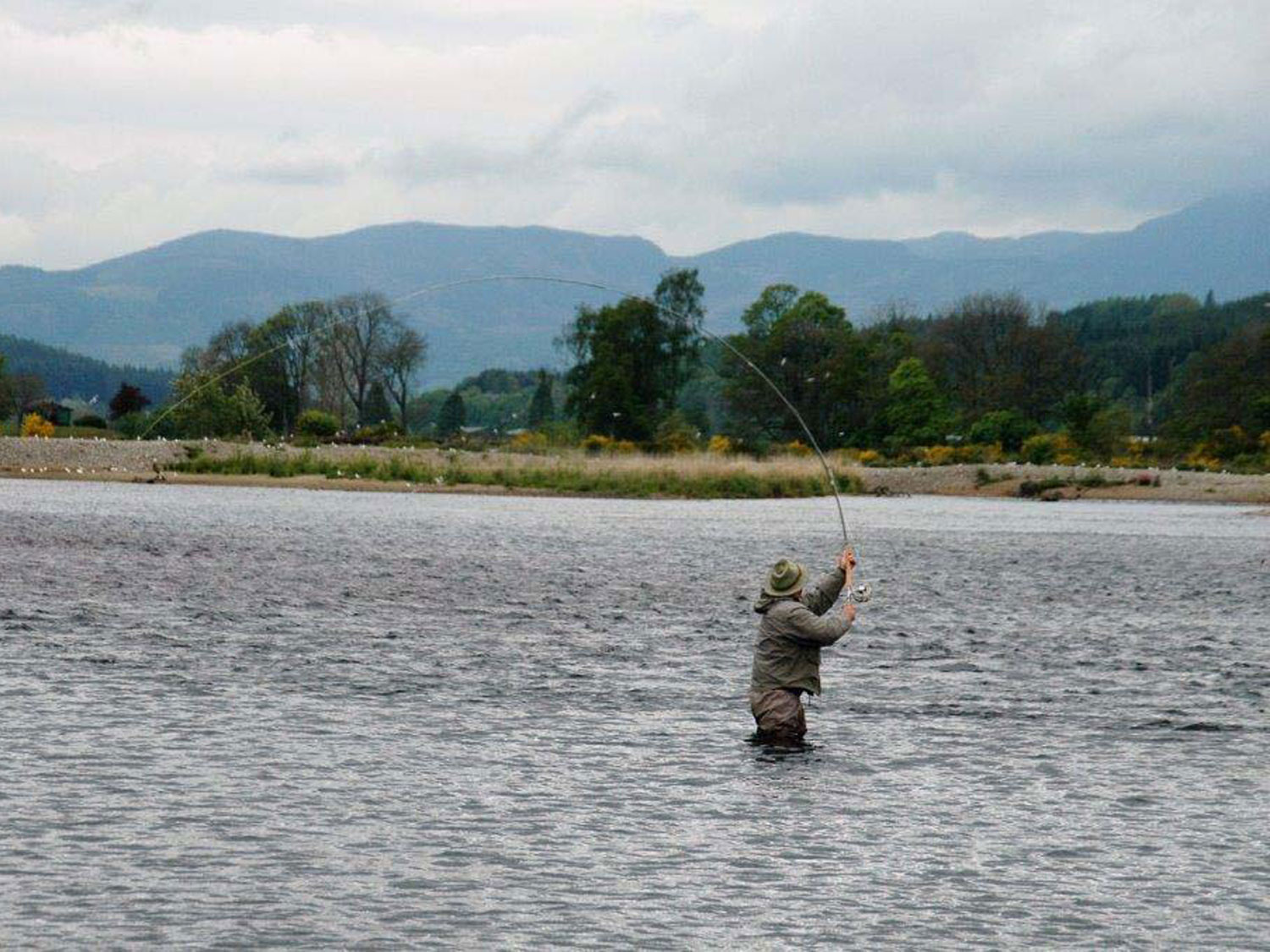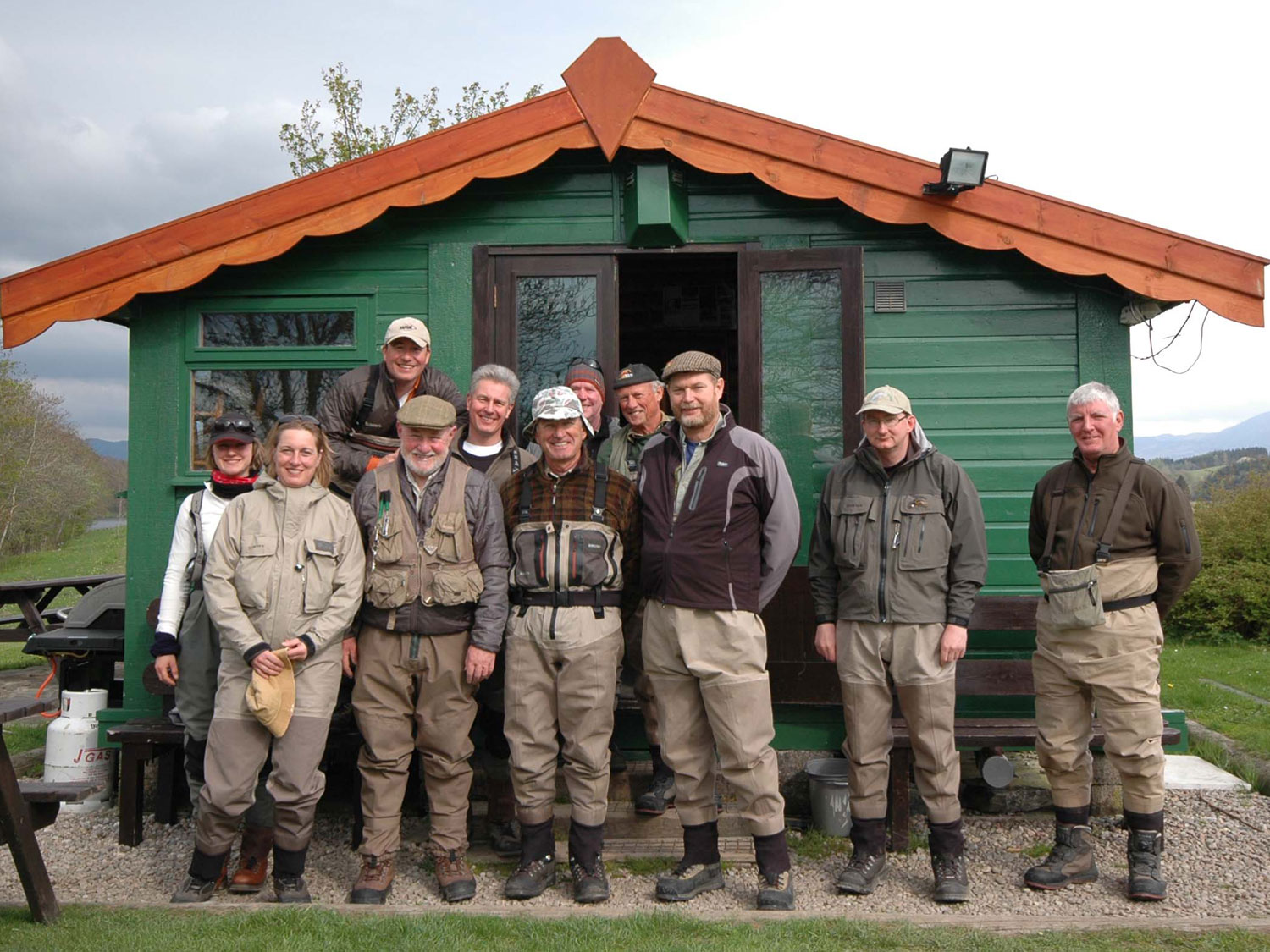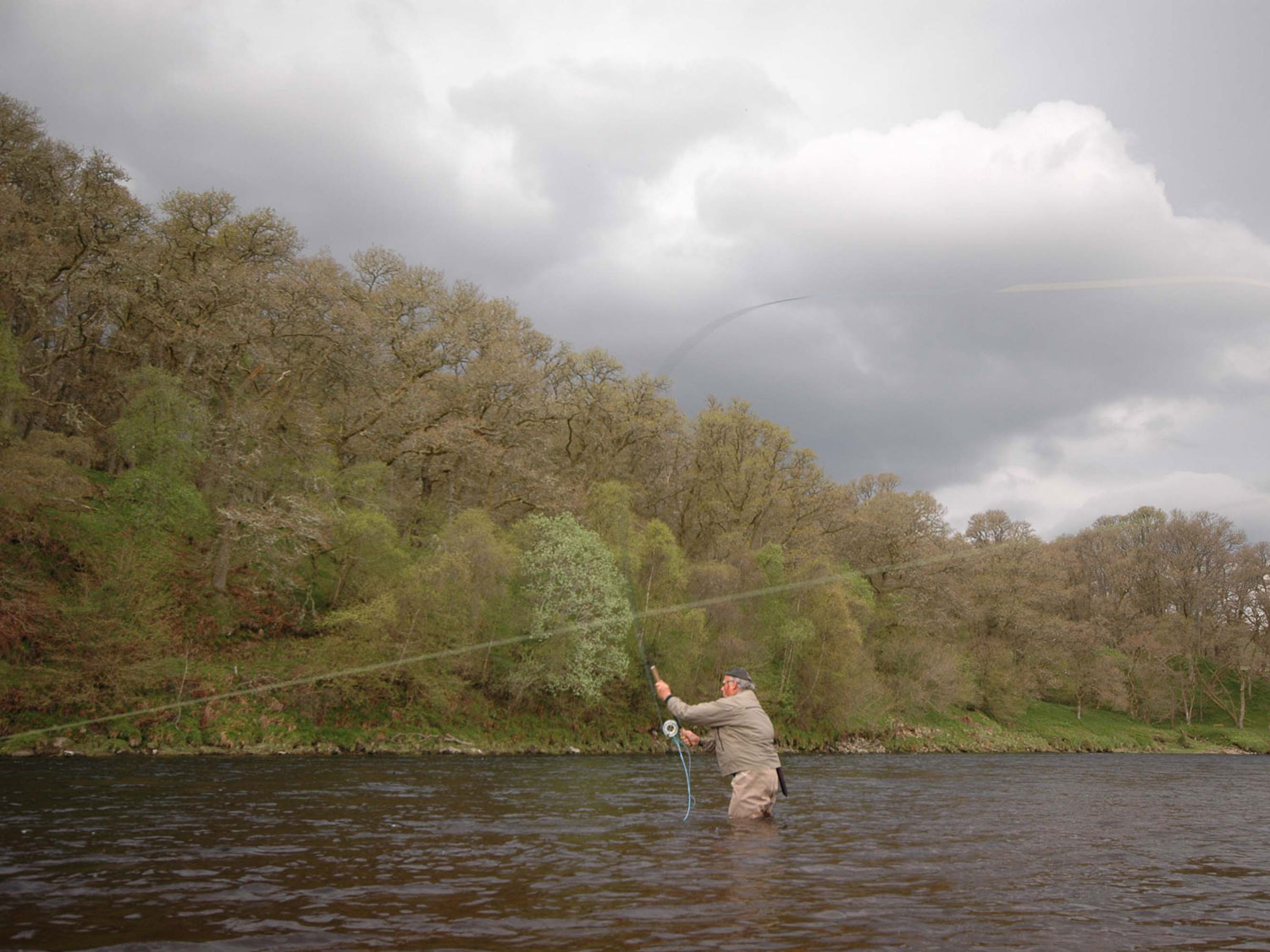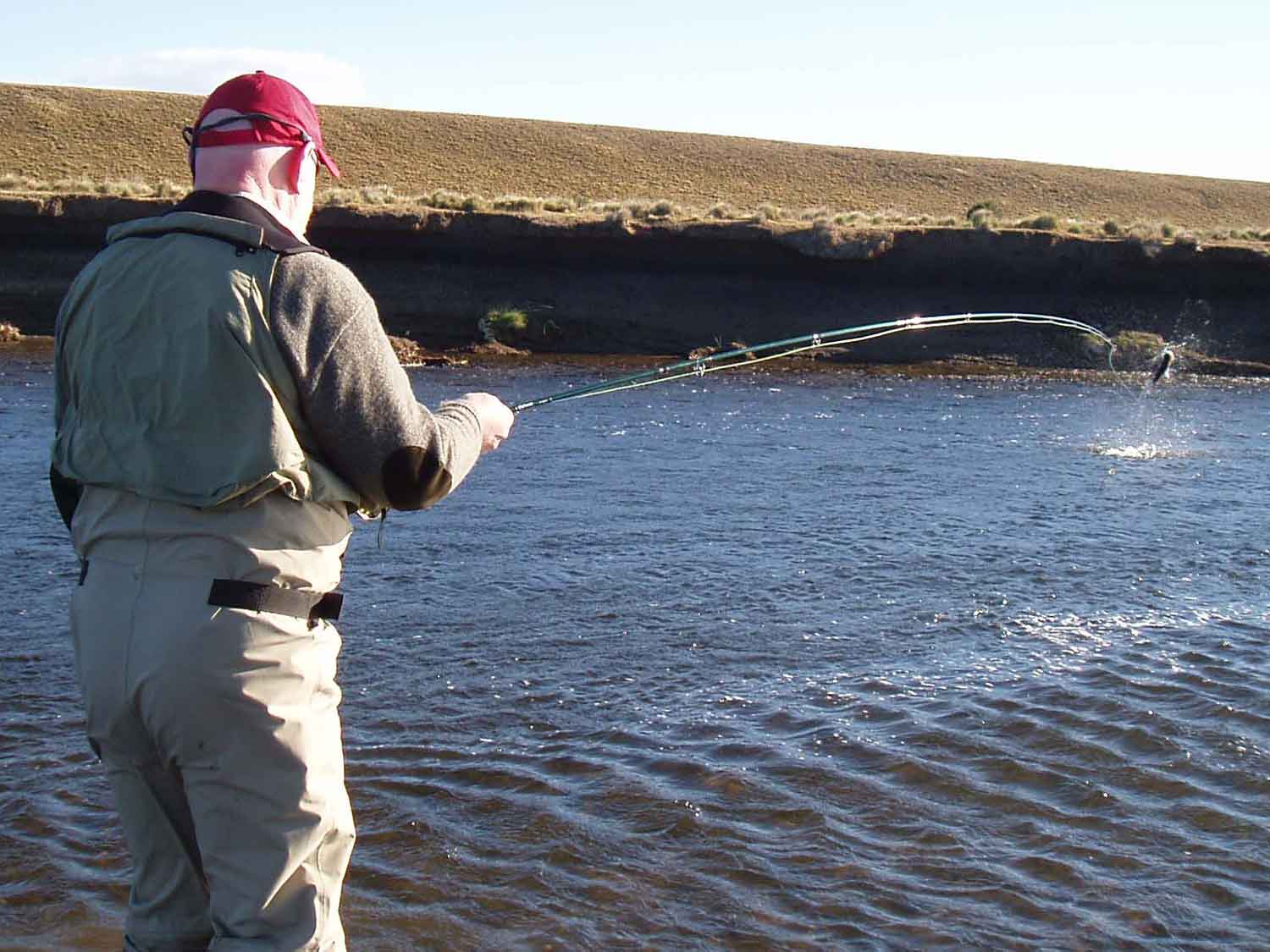 Spring three day salmon fly fishing courses on the River Tay at Lower Kinnaird:
April 3rd, 4th & 5th; and May 20th, 21st & 22nd; and May 23rd, 24th & 25th.
These popular courses are very well received with many of the course participants returning annually. We cater for a wide range of abilities from complete beginner to experienced salmon anglers wishing to learn new techniques. The three instructors, Glyn Freeman, Jonathan Morris and myself, allow us to spend plenty of time for one to one instruction during the three day course. Course numbers are limited to eight per course.
The courses are held on Lower Kinnaird on the Tay which is ideally suited for the purpose. This beat has easy wading with a number of interesting and productive pools. The Tummel, which is a spring river, enters at the top end of the beat. This means that during our courses there is an excellent chance of encountering a prized spring salmon.
We enjoy lunch and evening meal at the well appointed hut on the beat which allows the anglers, especially on the May courses to go out and fish after dinner.
We stay at Dalshian House www.dalshian.co.uk which is both comfortable and convenient and provides us with an excellent breakfast before the fishing.
The course includes:
Instruction and Guiding from three AAPGAI Instructors for all levels of experience and ability.
Accommodation and breakfast for two nights at Dalshian Guest house.
Lunch and dinner prepared in the hut for three days.
All tackle requirements if needed.
Cost of the Courses : £750 for March £810 for May
Please contact me for further details.
Salmon Casting Courses on the Upper Wye April 2019
27th – 28th April, and 4th – 5th May 2019.
These courses are for anglers from beginner to experienced salmon anglers wanting to improve their casting with a double handed rod. Each course is held on two weekend days with one day from the left bank and one on the right bank. Courses are limited to four anglers per course. Jonathan Morris and I – both AAPGAI instructors will be running the courses. They will be advertised both here and by the Wye & Usk Foundation.
The courses provide:
Two days instruction from two instructors for four rods.
Lunch at the riverside.
Any tackle needed for hire on the days.
Specific individual instruction in any technique of double hand casting.
The cost of the two day course is £270 to include permits and lunch for two days
Please contact me for further details.