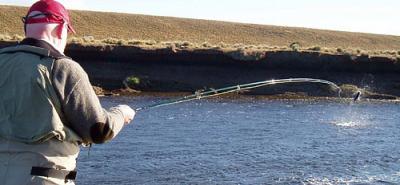 About Illtyd Griffiths
Profile of sewincaster

My name is Illtyd Griffiths and I have fly fished for nearly fifty years.
I caught my first brown trout at the age of four and my first sea trout on a fly when I was twelve.
Since those life-changing events led me into fishing addiction I have fished extensively for trout, salmon and sea trout in all parts of the UK and as far afield as Argentina and Russia and Norway.
I have learnt that the ability to cast a fly well is essential to get serious enjoyment from fishing.
What I offer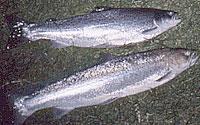 I organise courses or fishing experiences in Wales and Scotland, in sea trout and salmon fishing.
Tuition is offered by the hour, half day or full day.
I also:
organise three day Spey casting courses
guide and if need be tutor for night sea trout fishing mainly on the Towy
host trips to Patagonia for fantastic sea trout fishing, and to the Kola Peninsula in Russia for salmon.
Qualifications
I am an AAPGAI Master Fishing Instructor in both single handed (Trout/Sea trout) and double handed (salmon) disciplines. This is the most prestigious and difficult to attain qualification in the UK.
It demands the best training and technical expertise to assess most effectively your casting, rectify any problems, and enable you to get the most out of your fishing.
I also hold a Coach licence, am insured, have child protection training and a police disclosure certificate.